One of the mission trends of 2012 that our own FEBC research affirmed, is that Cell Phone and Internet use continues to explode.Why is this a mission trend? .. you may ask. Well on a number of levels the advance of digital communications is empowering efforts to announce God's Kingdom and love.
1. Hostile governments and anti-Christian regimes are having their deeds exposed by cell phone users more and more quickly. Atrocities and persecution are harder to keep secret and the perpetrators are more readily visible, everywhere! This means that those courageous people with compassion to help are sooner informed and mobilised. This is part of the mission of God, and this is where indigenous and expat Christians are getting involved.
2. Evangelism and Prayer movements are harnessing the growth of the net, and smartphone uptake is getting relevant information out to prayer partners in an instant.
3. Internet / Smartphone radio station apps are increasingly mainstream (I just threw away two "ordinary" radios. Who manually moves through a dial anymore!). People can find a station in their language from almost anywhere in the world now. "Local"  radio is a term I'll have to explain to my kids soon. This means a Christian broadcast in, say, Mandarin can be produced in Auckland and listened to live on the street in Chengdu. What's more, the listener can interact with the broadcaster, or perhaps a counselor in … Hong Kong!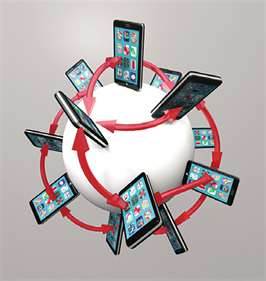 Praise God for technology.
Matt
PS. next time I'll write about how many millions don't have smartphones and still rely on … traditional radios to hear stuff!
* some info sourced from Assist News Service / Bill Bray