One of the wonderful things about radio is that it is both a "broadcast" media and an intimate "one to one" at the same time! Even though this is a bit of an oxymoron, it is true that radio is both "broad" and "narrow" in its communication.  I regularly get stories from around the world about listeners who first heard about Jesus because someone else took their radio to work, turned it up, and made sure others in the factory or shops or market could hear as well.
Then there are stories of those who have heard of Jesus and the hope that Christians enjoy, so they sneak a radio off to a quiet place and listen in privately.
In both situations people often say things like "It was as if God was speaking just to me!"
Along these lines, here is a wonderful testimony I received today from Russia:
Tatyana, 28, said: "Growing up in a secular Jewish family, I always felt that there is something more out there, something deeper than our cultural traditions. When I became FEBC listener, I felt that God began a dialogue with me. And Jesus, the most famous Jew in history, became my Lord and my Savior."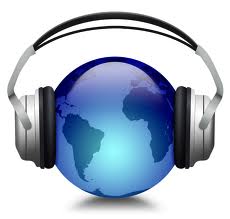 I hope you enjoy the same intimacy, dialogue and hope.
Matt