I'm about to head off for two weeks of work (read: conference and exploring) in South East Asia. I get to explore behind the Bamboo Curtain (is it still called that?) and meet the people who follow up with those who respond to our broadcasts. I can't wait!
In one SEA country of nearly 100 million people, we received more than 260,000 responses in 2010! Of course that's the tip of the listening iceberg, so we're confident that millions are listening to FEBC in that country alone. These responses are people expressing their interest and gratitude for the joy and lightness they experience when they hear about Jesus. In some way, every message about Christ expresses the idea of Matthew 11:28-30
"Come to me, all you who are weary and burdened, and I will give you rest. Take my yoke upon you and learn from me, for I am gentle and humble in heart, and you will find rest for your souls. For my yoke is easy and my burden is light."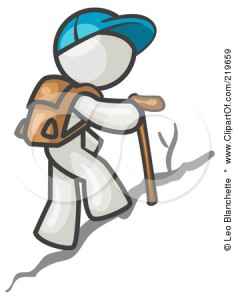 Jesus invites us to backpack with him, to drop the heavy loads that get us down and adventure with God himself. When I read the testimonies from our listeners I hear relief in their words – many have laid down the weight of communism, tribalism, atheism, Islam, Hinduism, whatever-ism, and picked up rest, gentleness, and humility.
This is how it should be. This backpacking is not a one-off OE (Kiwi for Overseas Experience) thing we do as 20-somethings. It's a lifestyle.
Bon voyage, if I'm online I'll post some pictures from the adventure J