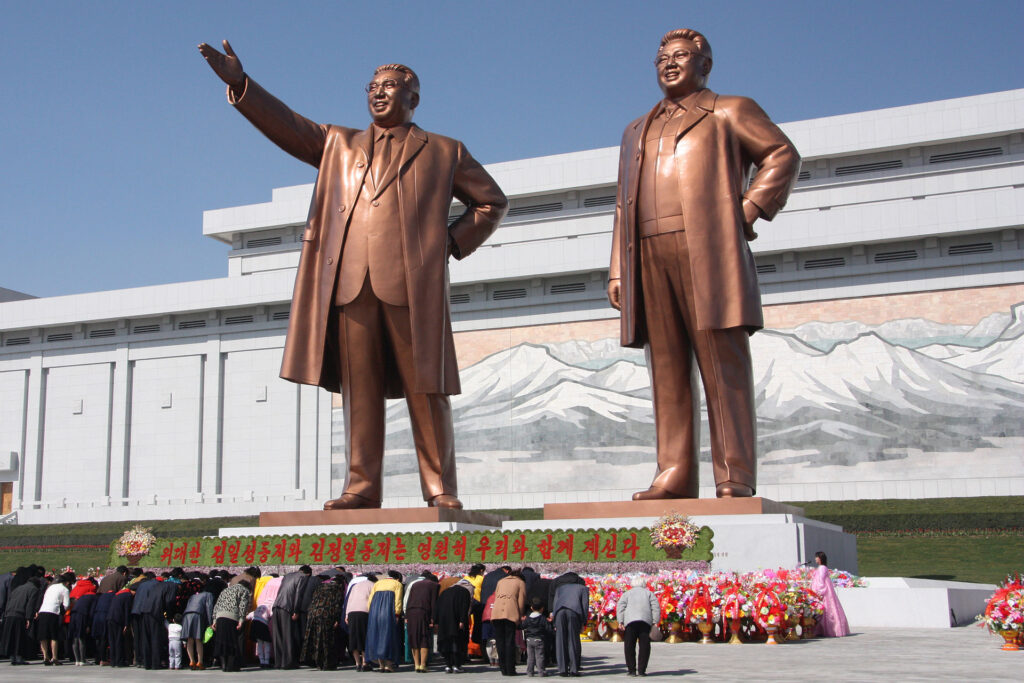 With a super-powered new station in the South broadcasting "illegal" Christian programmes to the North, the best way to make sure people in the North have a receiver is to smuggle radios across the border.
FEBC has been reaching the people of North Korea for years through AM and shortwave radio, and in October 2020 we launched a new 200,000 watt AM station to boost our coverage. The new station covers the entire country 18 hours a day. Anyone with an AM radio can hear the Good News that God loves them, and that there is hope for this life and the one to come.
Christian radio saved and sustained millions in China.
We believe that God is using this ministry to North Korea similarly.
While the people of North Korea can't phone or write to us, we know from North Korean refugees that people are listening and lives are being changed through the broadcasts. When FEBC first started broadcasting to China in the late 1940s, it took years to hear from people during the difficult reign of Mao Tse-Tung. We eventually received many thousands of letters indicating that Christian outreach and discipleship radio had saved and sustained millions through the decades, until the country opened up. We believe that God is using this ministry to North Korea similarly.
A good question: Is it true that the radios available in North Korea will only receive preset frequencies of government approved stations? Do you currently have a program for delivering radios to listeners in North Korea?
Answer: Do we ever! We have two methods for distributing radios into North Korea: Smuggling them across the border from China; and floating them across from the south under helium balloons!
In both situations FEBC works with other specialist ministries. We supply the radios and care packages to go with them. The packages include chocolate bars, personal and medical supplies.
With our partners in the region we have distributed thousands of radios and care packages in recent years.
FEBC South Korea has been reaching out to the North for over 60 years. With North Korean defectors on staff as producers and announcers, FEBC broadcasts testimony programmes, biblical dramas, music, and news from the South and around the world.
Please pray that these radios will make it into North Korean households, and that all who hear will experience freedom in Christ.