Prayer & Peace in the book of Philippians. Going Deeper blog #2.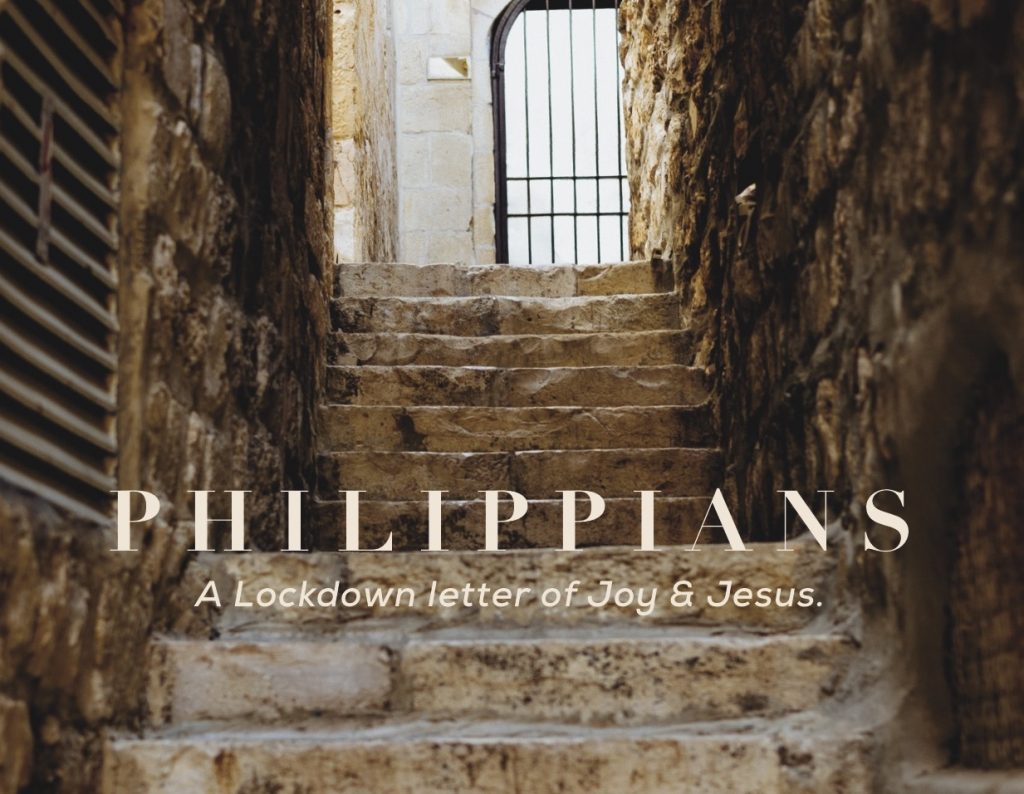 The Apostle Paul has endured a long lockdown (approaching two years). He has written several life changing letters to churches including Philippians, Ephesians, Colossians, and one to Philemon. For obvious reasons, these are called the 'prison epistles,' but it is most likely that Paul is secured in a rented house in Rome (Acts 28:16, 20, 23), guarded by Roman soldiers.
In the first part of the letter Paul gives us his mindset for joy and hope. As we saw in Blog #1, he had every reason to be extremely anxious for his life, but because of his faith and thinking, he was able to turn his fear and worry to joy and hope. The letter to the Philippians is a remarkable call to live a determined and contented life with Christ, even in a dangerous lockdown. Even when facing death.
A Prayer discipline…
In the last paragraphs he offers us a prayer discipline for experiencing the peace of God, that can be followed and enjoyed today, in lockdown and always.
In chapter 4:4-7 we are commanded to enjoy the Lord. A strange but wonderful charge. But this is not a "Do it because I said so" command. It is given with a plan, and repeated ("I will say it again: rejoice!" v.4) because happiness is such an important human pursuit, and God is the ultimate and righteous giver of all things good.
"Let your gentleness be evident to all" (V.5) – God's presence empowers us with a reasonableness and self-control that is disarming and gentle. Not that Christians should sacrifice the truth just to be at peace with others, but in our courageous faith we are called to copy a humility that is seen in Jesus unlike any other religious leader ever known.
We are reminded that "The Lord is near," which is clearly a strong motivation for the Apostle Paul as he has previously expressed "we eagerly await a Saviour from heaven" (3:20). This strongly suggests to me that our encouragement is to keep our perspective on eternity, and the relatively short time we are struggling in this life, compared to our eternal life to come. Not to ignore our struggles today, but to keep our eyes on the prize.
Prison, lockdown, illness and isolation all have the potential to raise our anxiety levels significantly. Paul is not banning anxiety or simply telling us to get over it. Concern is a normal human emotion. But this word 'anxiety' refers to the kind of fret and anguish that paralyses a person to inaction. There is no need to be in such a position when you know Christ. The answer? "but in everything, by prayer –" (v.6). This prayer is firstly worship-prayer, combined with genuine expressions of need (petitions). When we combine this kind of praying with thanksgiving for God's provision and promises, we are in the best space to present our requests to God.
The Peace of God…
The result? A stunning promise from God that when we pivot from anxiety to prayers of worship, petition and thanksgiving, the God of peace (v.9) will give us his peace (v.7). A peace that is hard to imagine and explain, but present none the less, thanks to
"him who is able to do immeasurably more than all we ask or imagine, according to his power that is at work within us," (Ephesians 3:20)
Even more so than the powerful Roman soldiers at Paul's front door, the peace of God will "guard your hearts and your minds in Christ Jesus." I trust the God of peace will keep watch over you this season and always.
Enjoy,
Matt