Media activity does go crazy in the West at Christmas time. But did you know that one of the great responses to the first Christmas was to go broadcasting?
Our TVs and radios, every media channel is teeming with Christmas announcements of all sorts: specials, deals, and discounts. But in the first century while there was obviously no media machinery like today, the shepherds who were first visited by an angel and then first to see the baby Jesus, were transformed from regular farmers, into public communicators in an instant!
These were hard working blokes (Kiwi for 'men'), familiar with dirt and sheep and heat. Conversation on the farm was about the weather, the economy, and perhaps girls.  But then along came some angels, and their world was turned upside down.
And what was their response?
When they had seen him, they spread the word concerning what had been told them about this child, and all who heard it were amazed at what the shepherds said to them.                                                                           Luke 2:17-18
They went about everywhere announcing to everyone that God has come to earth! And they must have communicated this well because people were "amazed." So what did they announce? The same wonderful news we're announcing today. The same wonderful news the world is crying out for in the 21st century as it was in the first:
We need not be afraid.
God is with us. He is among us.
In Him we can be happy, joyful.
He is a forgiving, healing, loving Father. He is in fact the LORD God, our creator and friend!
God is with us in Christ, and He is awesome, glorious, the greatest treasure who brings peace to people.                                                              Luke 2:8-20
These shepherds may not have been professional broadcasters, but they had an amazing message. And we have this same amazing message, and we are professional broadcasters! This Christmas as every year FEBC is broadcasting these same incredible truths all around the world. In Cambodia, Thailand, Japan, India, Ukraine, Russia, Indonesia .. the list goes on. Our FEBC New Zealand focus this year is on Kyrgyzstan – (I'm so happy I've written it so many times I don't need to look it up any more 🙂 )  where we have a brand new station in Issyk-Kul, a region beyond the capital, Bishkek, where there are no known churches.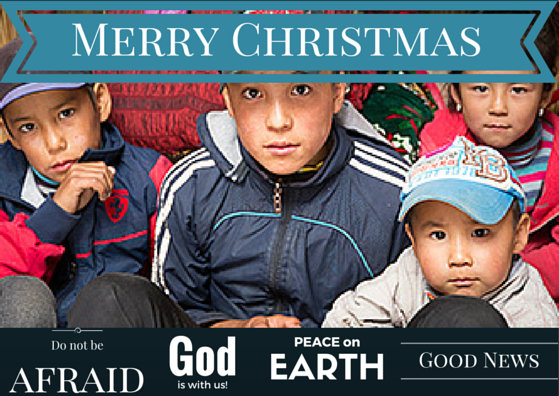 We pledged NZ$15,000 to help get 88.8FM on-air for Christmas and broadcasting those beautiful truths throughout 2016. We're nearly there! If you like the Christmas message and think FM radio is a great way to announce it to distant people – especially those who've never heard it before – please donate today and be part of building the first generation church in Kyrgyzstan.
You can read a little more here. It's not too late to make a Christmas gift of broadcasting the Christmas story in a Muslim nation. Thanks, and Merry Christmas  🙂

Matt