We've come to the fourth reason why Jesus called two disciples "foolish and slow of heart to believe." The Bible is our treasure-trove of wisdom, and if we want to stay on mission* with God, it makes good sense to learn from the mistakes of the early disciples 🙂
The story is found in Luke 24:13-35. The two disciples were Cleopas and another. So far we've seen that the two had reduced Jesus to simply "a prophet." They had given up hope of the resurrection really quickly, even though it was still only Sunday afternoon. And they were not willing to believe Jesus had risen until they actually saw him in the flesh. It was a matter of "I won't believe until I see," instead of "I do believe, I know I'll see."
"I do believe, I know I'll see."
So, reason number four:
4. The disciples lacked an "all" scripture faith.
Quite possible these two, and the other twelve disciples, lacked an all-encompassing perspective on scripture. Had they believed only the pleasant bits? Had they ignored the hard words about suffering, persecution, and death that Jesus prophesied must take place before the resurrection? I suspect so.
Jesus said that they were "slow of heart to believe ALL that the prophets have spoken." 24:25; then "beginning with Moses and ALL the prophets, he explained to them what was said in ALL the scriptures concerning him." 24:27.
Later on when they caught up with the other twelve disciples, Jesus said "Everything must be fulfilled that is written about me in the law of Moses.."
Only at this point in their discipleship, when Jesus had thoroughly explained that redemption and resurrection could only come via a humiliating death, were they ready to be given their (our) Great Commission in 24:46. Jesus (and Luke's) repetition of the word "all" is a big giveaway. These two well-meaning guys needed to grasp the real Jesus. He was always going to be a suffering servant (Isaiah 52:13-15), AND the Son of Man, the Redeemer of Israel (Daniel 7:13-14), with all authority, glory, and sovereign power!
How do we avoid being foolish and slow?
We need to pray for the supernatural work of God to open our eyes and recognise Jesus with us (24:31); and pray for the supernatural work of God to open our minds to understand the scriptures (24:45); and we need to soak ourselves in the full counsel of God's Word, (24:44) Genesis to Revelation, the glorious bits and the ugly bits, believing and trusting that God is sovereign and victorious.
Psalm 1 says the mighty, blessed life is one that delights in God's Word, and meditates on it day and night. I encourage you to make it your sweet habit, if it isn't already, to read and savour the Bible every day. Read it all, and enjoy every book without avoiding anything.
16 "All Scripture is God-breathed and is useful for teaching, rebuking, correcting and training in righteousness, 17 so that the servant of God may be thoroughly equipped for every good work."
Take courage, and stay on mission.
Matt Perry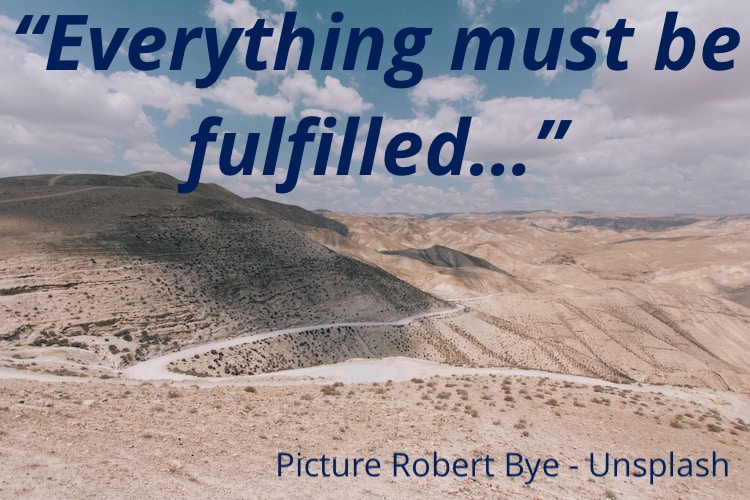 *The term "stay on mission" was championed for me by my friend Jay Matenga of Missions Interlink and WEA. It's a good encouraging call. Thanks Jay.